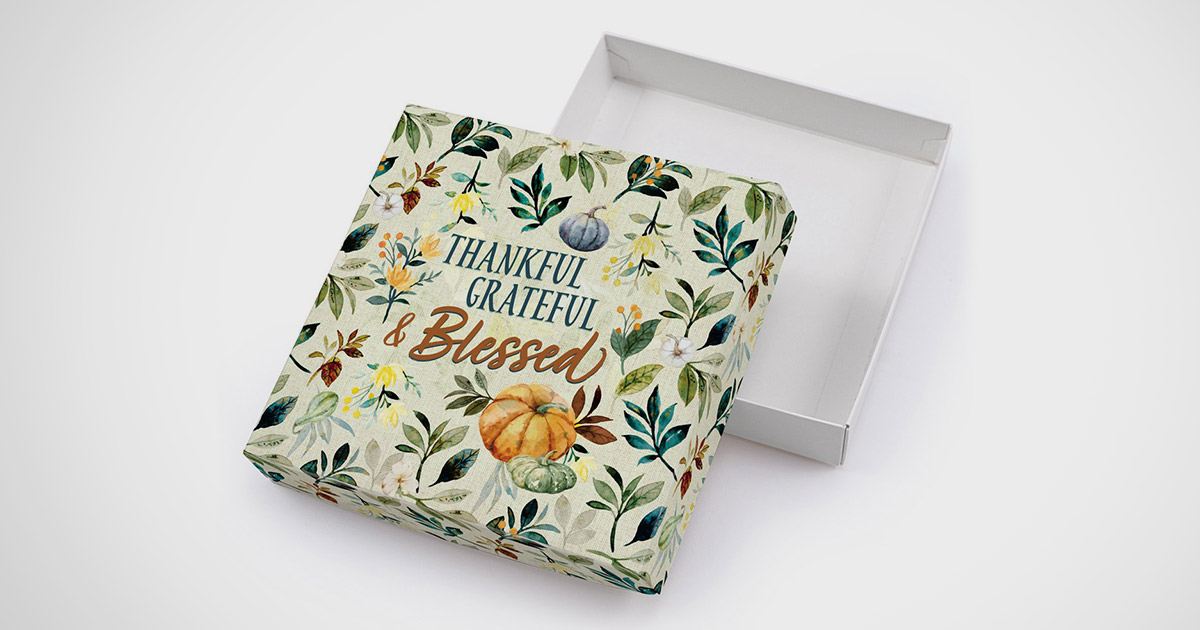 Posted by aspecialitybox.com on 9/20/2023 to
Holidays
There's something magical about walking into a store decorated with festive fall decor and featuring goodies wrapped in packaging adorned with leaves and pumpkins.
When brands reflect the seasons through their designs—including themed packaging—they create festive, holistic experiences.
To take the hassle and guesswork out of choosing the optimal packaging to convey all this, experienced providers offer curated collections for every occasion—from autumn and Halloween to Christmas and Valentine's Day–so you can set the desired mood, be festive, and make lasting impressions.
Here are several top considerations when selecting the right packaging for the right customer in the right season.
How to Select the Right Packaging for the Right Customer


Choose Compatible Designs
To help determine the perfect packaging for your goodies, consider providers that offer seasonal-, holiday-, and special occasion-themed collections.
Such curated options make it easy to select designs conducive to your overall theme.
For instance, an autumn collection might include plaid and warm floral gift boxes, while a Christmas theme could feature those shaped as gingerbread cookies or Santa's boots.
If you're coordinating your own collection instead of working with a provider, select similar color palettes, motifs, and patterns. For instance, a Valentine's Day arrangement might include stunning, crimson heart boxes and window boxes with simple, elegant flowers.
Compatible designs build excitement about these particularly festive times of year.
Set the Right Mood
When customers walk into your store, the atmosphere and overall vibe will be conveyed by your design choices—and packaging is no exception.
While not "decorations" in the conventional sense, festive packaging is one of many factors that plays into its overall ambience.
Picture this: Your shop is donned with orange, black, and purple accents, and jack-o-lanterns peek out from behind the counter. There are tables of spooky-themed advent calendars and impeccably wrapped goodies with haunted houses and witch hats on them. Every inch of it screams: "Halloween!"
While shoppers may have initially intended for it to be a quick stop, the exciting decor might entice them to stay awhile—and perhaps, even buy something for themselves or a friend.
With themed packaging, customers are more likely to not only buy into your products, but the memorable experience you create, as well.
Offer Variety
If you're placing some of your goodies in artisan folding cartons, package others in festive, rigid gift boxes.
This variety is not only visually appealing, but communicates the array of offerings your business provides, as well.
To take the guesswork out of coordinating these aspects, go with curated collections providing a selection of designs in several sizes and colors—from bright green boxes ringing in St. Patrick's Day to orange Hawaiian flip flops on Labor Day.
These various options showcase your products and delight users throughout autumn, Halloween, Christmas, Easter, and other seasons.
Be Festive
Consider how your stacks of treats would appear perched on a store shelf, wrapped in plain, brown paper.
Now, how might they look in containers that pop, with vibrant designs for back to school or Hanukkah?
The answer is clear: Festive packaging is a crowd pleaser—and no occasion is too small to celebrate!
While it's common to see stores decked out with themed decor for big-box holidays such as Christmas and Valentine's Day, how about Thanksgiving, Father's Day, and even off-beat occasions such as National Wine Day, as well?
By embracing holidays big and small, you promote positive feelings and festive cheer about these special times of year, and your brand.
Curated Collections for Every Occasion
From Halloween and Hanukkah to Easter and Christmas, seasonal collections take the hassle out of planning packaging so you can easily set the right mood, offer variety, and be festive.
aspecialtybox.com offers several specialized collections, with a range of packaging colors, sizes, and themes to help you create memorable experiences.
We'll partner with you to select the right packaging for the right customer in the right season so you make meaningful impressions—this season and year round!
aspecialtybox.com is an Oliver Inc. company manufacturing and distributing memorable packaging for the gift, confectionery, and gourmet food industries. To learn more about selecting the right packaging for your business, contact us today.
TOP