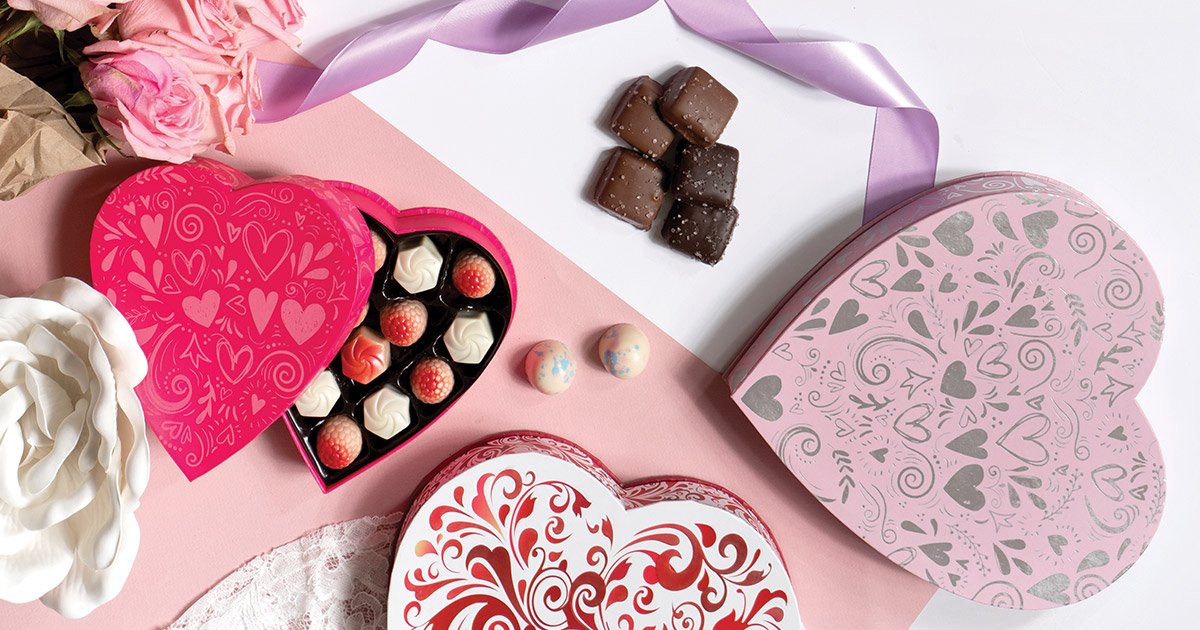 Posted by aspecialtybox.com on 7/27/2022 to
Holidays
There's often something remarkable about the packaging that comes with the gifts we receive on special occasions. And that's certainly by design.
It could be a box of chocolates from a loved one, a new tie from a parent, or even an electronic device for your birthday. When somebody hands you something packaged in a rigid gift box, you immediately know there's something that sets apart the product inside from more mundane items.
This is why every brand should consider integrating a rigid gift box design into at least one of their product lines.
Why Rigid Gift Boxes Stand Out
Perhaps one of the most easily recognizable forms of specialty packaging, rigid gift boxes are designed for unique items or special occasions, and frequently employed by luxury brands. Consumers have become accustomed to equating rigid gift boxes with high quality and premium products.
As soon as their hands grasp the extra durable box with its distinctive heavier grain, consumers know they're about to encounter something out of the ordinary.
This packaging solution entails a hefty box three to four times the thickness of a normal folding carton, signaling much higher value than a standard product.
While not always the case, rigid gift boxes tend toward minimalist or modernist visual designs, often integrating embellishments such as textured materials and fabrics to enhance consumer experiences with packaging. Alternatively, less luxurious brands can still find success by integrating more colorful or ornate designs into their rigid gift boxes, as well.
Due to their heavier quality and sturdiness, rigid gift boxes are routinely reused by consumers to store keepsakes, or repurposed for present-giving, for instance. This is an added benefit for brands, because it means their logo and imagery remains longer in sight—stronger affinity reinforced by its association with the warm feelings connected to an important moment.
Every memorable gift given is a chance for your brand to leave a lasting impression.
Rigid gift boxes, for instance, are ubiquitous vessels for Valentine's Day chocolates or candies for other occasions such as birthdays, graduations, and anniversaries.
They serve as perfect packaging for jewelry, fragrances, small electronic devices, candles, toiletries, scarves, beauty products, and much more. What distinguishes rigid gift box products from others is the degree to which they're meant to stand alone, rather than as a routine purchase.
The Memorable Nature of Rigid Gift Boxes
The benefits of an effective rigid gift box are clear: greater durability, added value to products, reinforced brand affinity, and wide range of applications.
What goes into making a rigid gift box memorable?
In addition to the greater thickness of paper used, your brand can integrate a few features to ensure they impress.
To create an unforgettable unboxing experience, design all the packaging elements to highlight the product inside. Each visual effect, physical structure, and packaging layer should direct the consumer's eyes and hands toward your prized product.
You can do this by centering your product, elevating it slightly above the rest of the packaging, strategically using the multi-tier design options to add a sense of intrigue, or by positioning your product in a solitary slit.
The experience of removing a product from a secured position—the feel and tempered sound of the packaging releasing your product—enhances the sense of significance in the unboxing experience.
This design lets consumers know their beloved product was handled with extra care, well protected from the jostling of shipment and storage. Any indication of product movement inside suggests a lack of care, so be sure structural design can withstand the tumults of transportation.
For extra effect, consider adding a stretch bow, ribbon, or noteworthy ornamentation to your rigid gift box, something that indicates this is an extraordinary object reserved specifically for the product recipient.
Remember, each of these special moments isn't just about the relationship between consumers, but your brand as well. Make sure it counts.
Working With an Experienced Packaging Manufacturer
By collaborating with an experienced packaging partner such as aspecialtybox.com, you have access to 1- to 4-tier rigid gift box designs in an array of elegant colors and rich textures, from wood grain and gold foil to glossy finishes and window features.
When creating a line of specialty packaging, it helps to partner with a manufacturer that specializes in boxes.
aspecialtybox.com is an Oliver Inc. company that manufactures and distributes unique packaging for confectionery, gourmet food, and gift industries. Contact us today to learn more about which rigid gift box design is right for you.
TOP