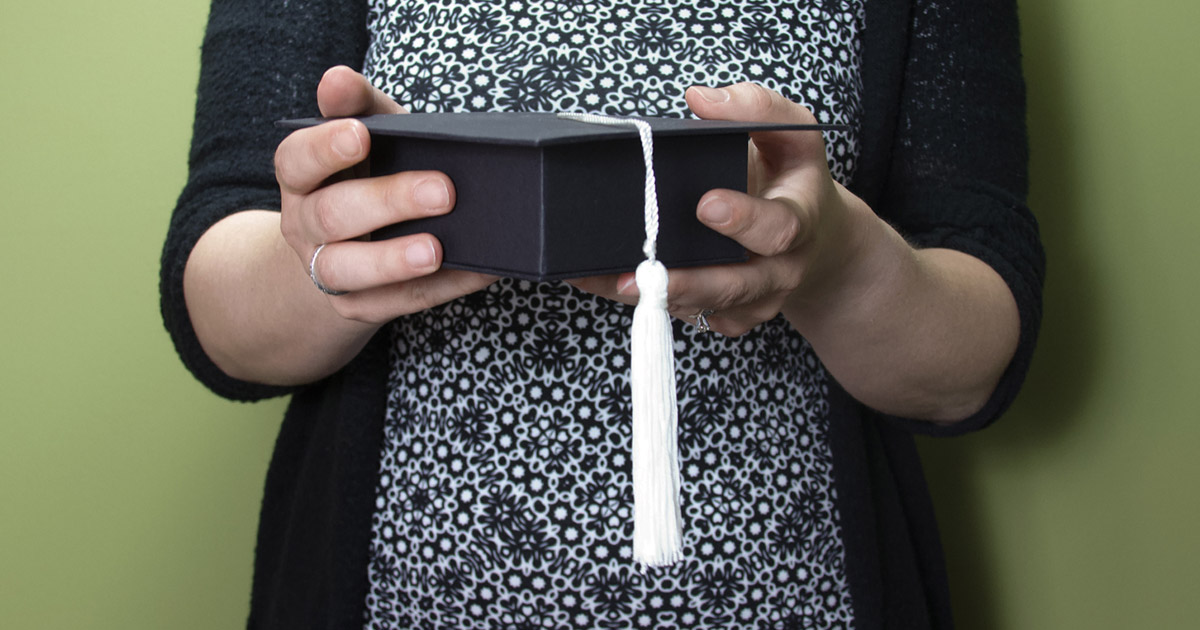 Festive gift boxes are no longer just for the holiday season.
Whether it's a graduation cap-shaped gift box to celebrate a huge milestone or a polka-dot, heart-window box brimming with chocolates for Valentine's Day, specialty seasonal and holiday gift boxes elevate gift-giving to the next level.
Beyond its contents, the packaging is a chance to be festive and thoughtful, add an extra "wow" factor, enhance brand recognition, and create a memorable impression.
The Appeal of Seasonal & Holiday Boxes
Festive
From red and white containers packed with Christmas cookies to patriotic, flag-shaped boxes of gifts around Memorial Day, seasonal gift boxes are festive ways to commemorate any holiday, season, or occasion.
They inspire others to get into the spirit of the special day, too—setting a tone, building excitement, and creating an experience to remember.
Demonstrates Thoughtfulness
A quality gift box reflects care and consideration, and conveys to recipients their importance and your appreciation.
While the gift box may seem a trivial aspect in the grand scheme of organizing a special event or gathering, people recognize and remember the significance of such a gesture.
"Wow" Factor
How many times have you said or heard someone say: "It looks so pretty that I almost don't want to open it!"
There's something magical about receiving a beautifully packaged gift. The vibrant colors, designs, and textures of specialty holiday and seasonal boxes build excitement and anticipation, adding an extra "wow" factor to the entire experience!
Enhances Brand Recognition
If you're running a business, customers won't just associate their feelings of joy and celebration with the gift, but your brand.
Most Americans consider packaging designs (72%) and materials (67%) influential factors in purchasing decisions.
Granted, these are gifts and not items you're marketing to customers. However, this emphasis on packaging underscores the major role it plays in making a first impression—of your gift, and your business.
Plus, who knows? People might enjoy the packaging so much that they reuse it later, or keep it around as festive decoration for their homes—a great way to add consumer value, while effortlessly marketing your brand!
Creates Memorable Impressions
The act of opening a gift is often as memorable as what's inside it.
The joy, gratitude, and goodwill inherent within the gift-giving experience are amplified when you select packaging that's festive, shows you care, and packs a "wow" factor.
Selecting a gold, magnetic box or one in the shape of a smiling bumblebee, for instance, delights recipients with not only a gift they'll remember, but a heartfelt experience, as well.
Some Seasonal Gift Inspiration
Here are several ideas of how you can get festive with holiday and seasonal boxes for any occasion:
Holiday Gift Boxes for Any Occasion
Whether party planning or looking to make an impression with customers, festive holiday gift boxes are great ways to showcase your creativity and delight those you care about.
aspecialtybox.com provides holiday and event boxes for every season, holiday, and occasion so you can share unique gift-giving experiences that make lasting impressions.
aspecialtybox.com is an Oliver Inc. company manufacturing and distributing memorable packaging for the gift, confectionery, and gourmet food industries. To learn more about the right seasonal and holiday gift boxes for you, contact us today.
TOP